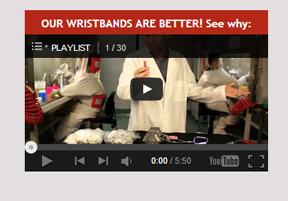 WHY CHOOSE WRISTBAND CONNECTION?



Wristband Connection uses high quality 100% non-allergenic silicone. When shopping for custom bracelets, make sure you know the material the manufacturer is using to make your bands. Some manufacturers supplement their silicone bracelets with latex to save money, but this practice results in poor quality and can seriously endanger their customers.

See what other benefits you get from Wristband Connection.